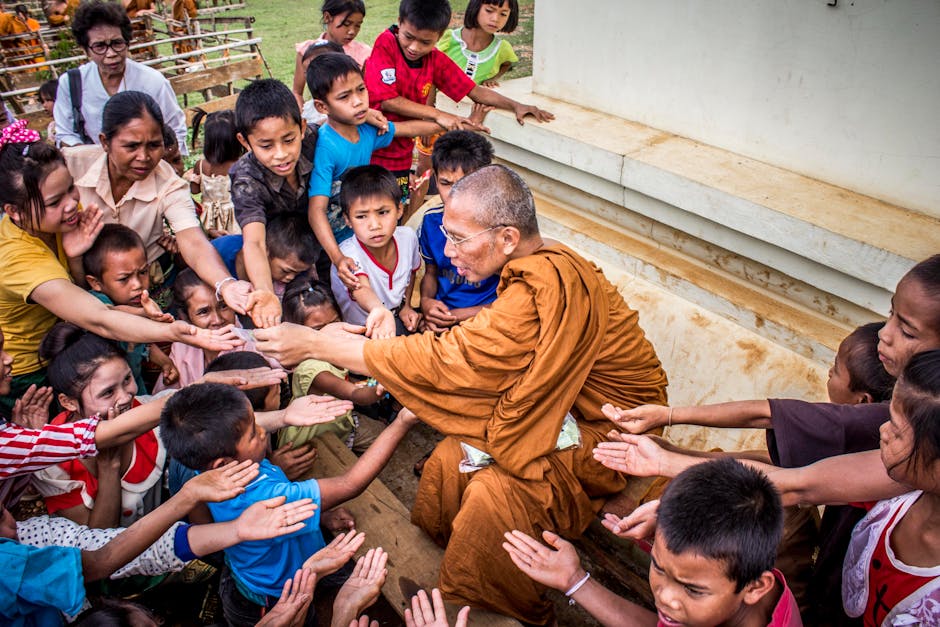 The importance of giving
One thing that you should know is that America is experiencing hunger. However, a lot of people are having a hard time understanding it. Getting their next meal is has become a problem for children and families these days. Christopher Pair is someone who went through that situation. His experience also shaped him to the man that he is today.
He's a grandson of a Mexican immigrant and a sharecropper. In order to escape poverty, Christopher's father joined the military. His father eventually became a gardener after he left the military. Quite often, there was little food in Christopher's home. Whatever food they have left are not really nutritious either. That said, it was the time when Christopher had to find other means to earn more money for their food. They had to do recycling in order to earn a little bit more. There weren't many recyclers in California which is why Christopher was proud that his family was one of the first recyclers. Buying meals for Christopher's family means trading soda cans.
With all that said, it's hard to say that Christopher wasn't affected by that experience. This also drove him to seek education for himself. He developed the desire to provide others with hope and live a healthy life. This also led him to be part of the direct selling industry. With years of perseverance, Christopher attained professional success. Thanks to that, his experience has been brought to light. Still, it doesn't change the fact that hunger is still something that a lot of children and families experience today. Christopher is now a president of a company that helps people live healthier lives. This company is also a direct selling company on which Christopher specializes in.
Thinking back, Christopher's circumstances was quite hopeless, and it should have held him back. Still, his experience made him more determined to ensure that he can help those who are also struck by hunger. He was able to join a company that prioritized helping less fortunate people especially those who have little to eat. Providing nutrition and health is one of the goals that Christopher's company stays true with. Christopher and the company also have projects that will help a lot of people get the nourishment that they need. It's a long shot, but they have the right products and services to accomplish that goal.
The company is also a part of Feeding America. For a long time, the company has been trying to find an organization that can help them achieve their goal. Christopher was also overjoyed with the fact that the company chose the right partner. They needed an authentic and professional partner which they have right now. Get further info from Tarl Robinson.
Browse more details at this link: https://en.wikipedia.org/wiki/Charity_(practice)